As a pediatric dental practice, Dr. Stephen J. Stuehling and his team specialize in treating infants, children and teenagers. Our goal is to help your child achieve and maintain a healthy, attractive smile for a lifetime. We pride ourselves on preventing dental problems, protecting children's overall health, creating a relaxed dental environment, and developing a positive attitude towards dental care. We are committed to making your child's dental care easy, comfortable, enjoyable, and even educational. Our training, experience, dedication and patience will help your child experience dental care in the most supportive way possible. Lakeview Kids' Dentistry is conveniently located in the Madrona neighborhood of Seattle, Washington.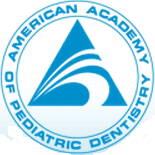 Our Location

Lakeview Kids' Dentistry
703 34th Avenue, Seattle, WA 98122
Phone: 206.251.7638

Schedule An Appointment
We are currently welcoming new pediatric patients
age 6 and under.
Call 206.251.7638
to schedule an appointment at
Lakeview Kids' Dentistry.
Our office hours:
Monday, Tuesday, Thursday and Friday: 8 AM – 5 PM
Lunch Hour: 12 PM – 1 PM
Summer Hours:
We close our office at 4 PM on Fridays in July and August.